Discover what's inside Interactive Guestbook
Our innovative technology is packed with features for your guests and powerful tools for your business.
Contact Us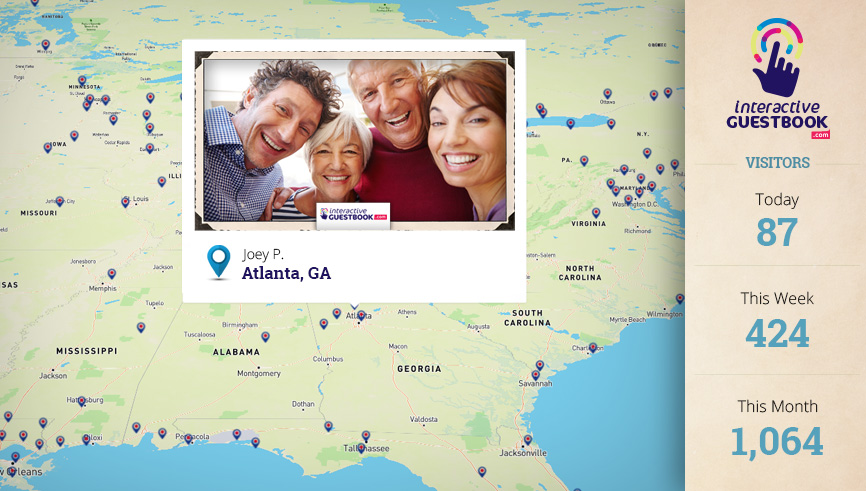 Drop A Pin
The interactive map feature is fun for your guests, but also a valuable resource for you. See the geographic distribution of your guests, gain insights into the reach of your marketing programs, and share the data with industry partners or state agencies.
Digital Postcards
Visitors can create a free souvenir digital postcard. You can custom load your own border designs or select from a variety of designs included in the postcard manager section of the administration dashboard.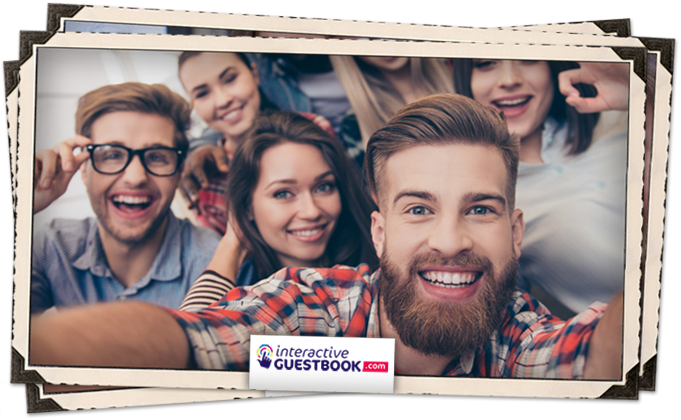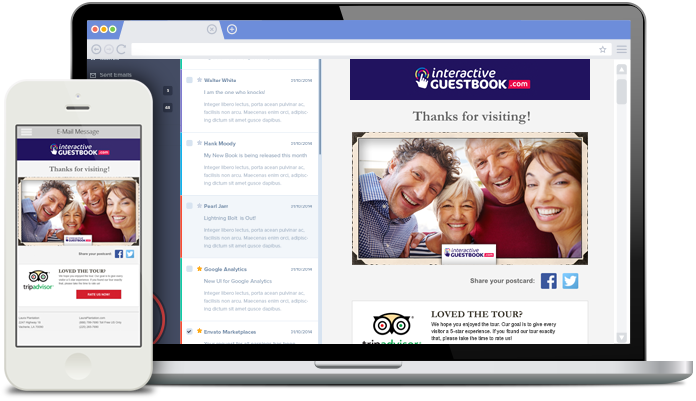 Get Social
Sharing on social media is easy through the Interactive Guestbook. Creating a postcard leads to sharing on social media and opportunities to link to travel review sites.
Form Manager
Collect the information you need from your visitors using the custom form builder. Add valuable questions such as "How did you hear about us," "How many people are in your party" or "Rate your visit with us." The power is at your fingertips. Easily sync your entries into your MailChimp and Campaign Monitor accounts.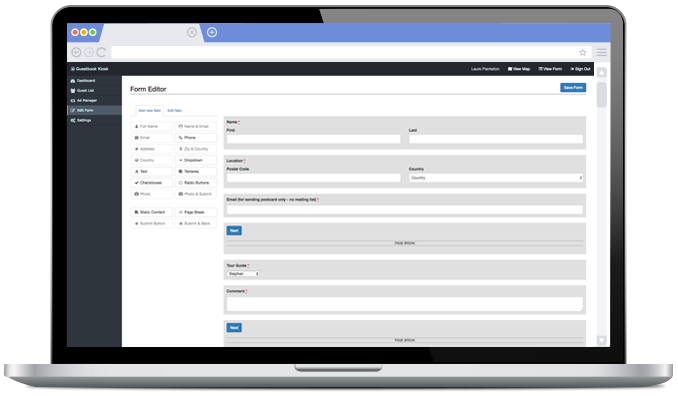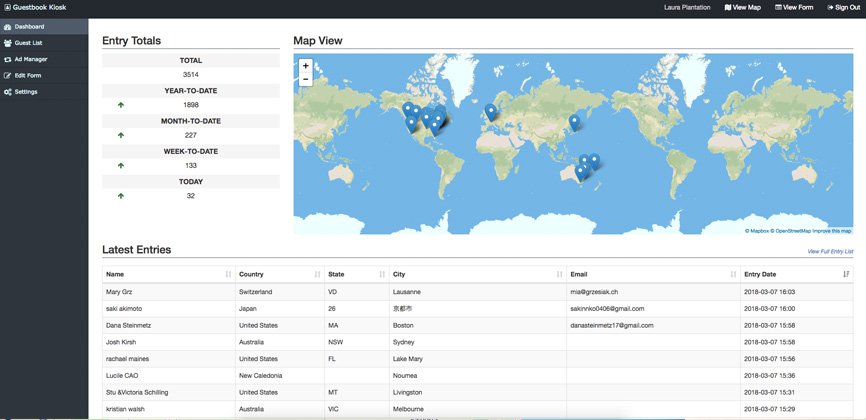 Browsable and
Sortable Data
Leave the pen and paper guestbook behind. Interactive Guestbook gives you the power to collect and store valuable information from your guests and use it to develop ongoing guest communication and marketing programs. Access your data from anywhere. Direct mail, email offers & newsletters and more... there are so many ways to put this data to work for you.
CUSTOMIZE AND PERSONALIZE
Interactive Guestbook is designed to maximize your marketing potential. Using the Form Manager you decide which information you'll collect from your guests and how you'll use it. Customize the color, design and layout of the visitor-facing guestbook touchscreen using our simple interface. Add, delete or make a change at any time, it's easy!